Monthly Archives:
June 2010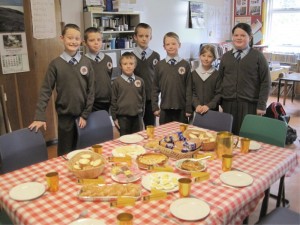 KS2 pupils in Kilskeery have been studying topics in French this year. Recently much fun was had when a déjeuner français was held one Friday lunchtime. As well as practising French conversation around the meal table, the hungry and excited pupils sampled some French dishes. Favourite new tastes included oeufs durs, sardines, pain au chocolat, brie and camembert, baguette and a tarte aux pommes. Even the washing up was fun that day!
Posted in
News
Comments Off

on French Dishes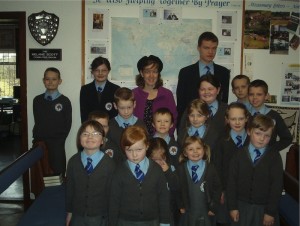 The pupils of our Christian schools have long been interested in and supporters of missionary endeavours. Every day and every week pupils are encouraged to pray specifically for missionaries and their needs in different parts of the world. Over the last couple of months, we have had enjoyable visits from Miss McAfee, Principal of the Christian School in Kenya, and Rev Wesley and Mrs Graham, missionaries to Nepal.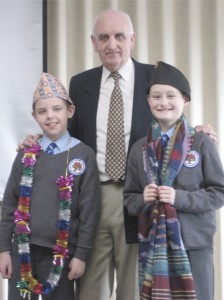 Our pupils listened with interest to accounts of different cultures and spiritual needs in Kenya and Nepal. It is the earnest desire of our teachers that from the ranks of our pupils there would be many others called and used in the service of the Lord.
Posted in
News
Comments Off

on Supporting the missionaries in Kenya & Nepal